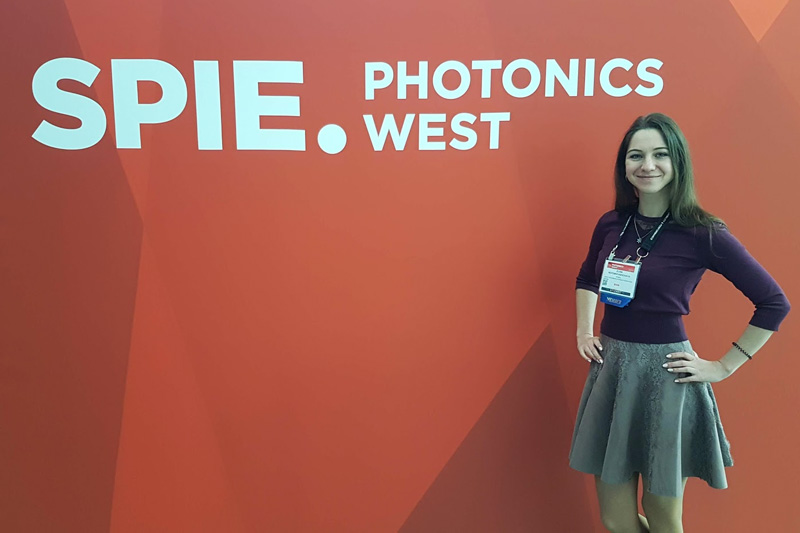 SPIE Photonics West 2019 February 1 - 7, San Francisco, USA, is the largest and most prestigious conference on optics, photonics, laser physics and the application of photon technologies in various fields of modern science and technology.
The SPIE Photonics West conference is held annually and gathers thousands of scientists from around the world for the latest advances in photonics. This year the conference brought together more than 20,000 participants - representatives of industry and science. The program contained many sections in which oral presentations were made in three integrated areas: BIOS, LASE and OPTO. An employee of HSAPST, Nepomnyaschaya E.K., also made a talk on the topic "Diagnostic possibilities of the dynamic light scattering technique".
The conference also hosted a large-scale technology exhibition in which industry representatives spoke about the latest trends in the market of optics and optoelectronics. The exhibition lasted 5 days and occupied an area comparable to several football fields. Many social events that took place during the SPIE Photonics West allowed exchanging contacts and make new acquaintances with researchers around the world.