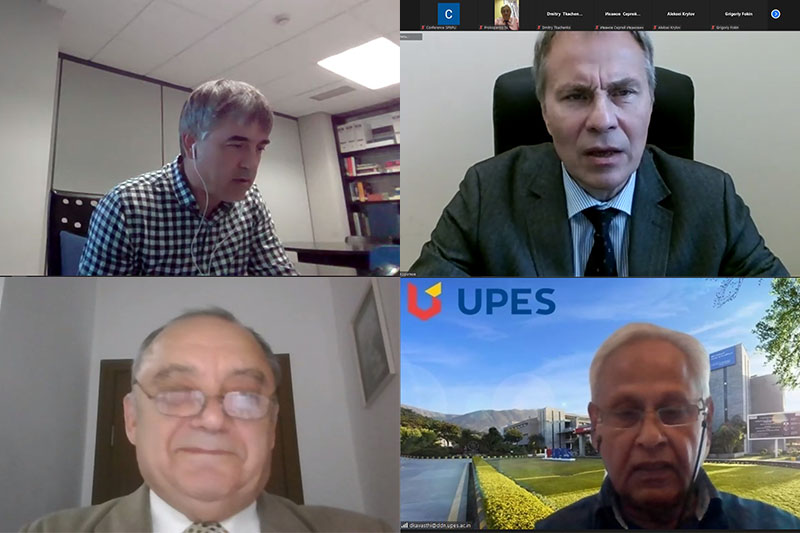 On October 14-15, the fourth annual international conference on electronics and photonics was held at the Polytechnic University EExPolytech-2020.
The practice of holding conferences in an online format is already becoming commonplace. Each time, conferences with the possibility of online participation are more and more successful: more reports, questions, discussions, and new scientific contacts. This year, thanks to this format, scientists from such countries as the USA, Spain, Italy, Portugal, India, Iran, China, etc. were able to take part.
Prof. Pablo Anguera presented the lecture on "Core Network in Future Broadcast Standards: Convergence with 5G and Much More". Pablo Anguera is a permanent partner of our university, he regularly participates in conferences and gives lectures for students of IET on current trends in modern telecommunications.
In addition, in the section dedicated to telecommunications and electronics with an invited report, Professor Shuang Li spoke on "5G NR Broadcast and Multicast Services". The presented reports greatly interested the audience, and the ensuing discussion continued with the news of the coffee break.
On the second day of the conference, dedicated to materials and photonics, Professor Devesh Avasthi made an invited report "Unique features of energetic ions and applications". On this day a poster section was also held, and the best speakers were awarded diplomas. Congratulations again and wish you further scientific discoveries.
Participants and listeners spoke warmly about the success of the conference and expressed a desire to take part again next year.